Finalmente Asus nos presenta en la feria Computex 2011 su tan esperado PadFone, el primer smartphone que se incorpora a una tablet para tener en tus manos lo mejor de los teléfonos inteligentes y tabletas.
Este Asus PadFone tendrá Android posiblemente 2.4 Ice Cream Sandwich como sistema operativo, y estaría disponible en el mercado internacional a mediados del mes de diciembre, después de que Google presente el Nexus 3, que será el terminal insignia con Android 2.4.
Por ahora se puede ver que este híbrido (teléfono-tableta) tiene dos puertos internos (USB y HDMI), una pequeña abertura en parte superior par que se acople el smartphone.
El modelo presentado en la feria es un prototipo que no funciona, por lo que todavía no se conocen más detalles, se espera que Asus de a conocer mas detalles técnicos sobre l hardware y de software de su primer dispositivo móvil con Android.
Hasta entonces te dejamos varios vídeos donde puedes ver al Asus PadFone con lujo de detalles.
Asus Padfone hands-on at Computex 2011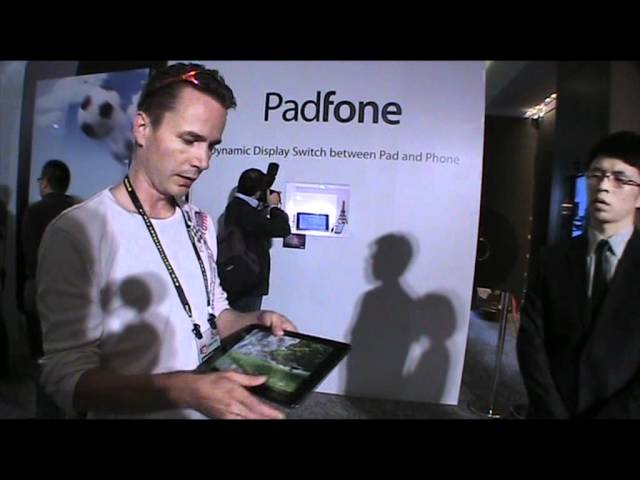 ASUS Padfone 1 – Behind The Scene
ASUS Padfone 1 – Enjoy the benefits of both Pad and Phone. Make The Switch.
ASUS Padfone mockup hands-on | Engadget